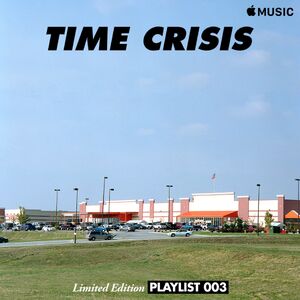 Discussed in Episode 38.
"So Far Away" - Dire Straits
"Hard Luck Woman" - Kiss
"Throwing It All Away" - Genesis
"Valerie (Remix)" - Steve Winwood
"Looking For the Magic" - Dwight Twilley Band
"Livin' Thing" - Electric Light Orchestra
"The Man in Me" - Bob Dylan
"Devil In a Sleepin' Bag" - Willie Nelson
"Your Wildest Dreams" - The Moody Blues
"No Matter What (2010 Remaster)" - Badfinger
"Running Back" - Thin Lizzy
"Strawberry Letter 23" - Shuggie Otis
"Someday, Someway" - Marshall Crenshaw
"The Swimming Song" - Loudon Wainwright III
"Steppin' Out (Demo Version)" - Joe Jackson
"Can't Hardly Wait" - The Replacements
"You Wear It Well" - Rod Stewart
"The Ballad of El Goodo" - Big Star
"Come Dancing" - The Kinks
"Rubin and Cherise" - Jerry Garcia Band
"Foolish Heart" - Grateful Dead
"Your Party" - Ween
"Blue Sky" - The Allman Brothers Band
"Hand of Fate" - The Rolling Stones
"Raised On Robbery" - Joni Mitchell
"It's the End of the World As We Know It (And I Feel Fine)" - R.E.M.
Community content is available under
CC-BY-SA
unless otherwise noted.